Type-25 Directed Energy Pistol



Users

Elites
Grunts
Brutes
Elite Combat Forms
Jackals

Sets

Covenant Combat Unit
Banshee
Hero Pack Series 1
Covenant Red Combat Unit
Battle Unit II
Phantom
Rockethog Vs AA Gun
Hero Pack Series 3
Floodgate
Versus Blue Team Weapons Pack
Covenant Stike
Flood Drop Pod
Halo Fest Hero Packs
Covenant Crimson Combat Unit
Plasma Pistols are Covenant weapons. They are in the sets, but they are not assigned with a figure. They are mostly used by Grunts, although they don't really fit into the hands very well. Despite this they mostly don't come with Grunts, and usually appear with Elites (mostly only in Battle Packs). Almost every Grunt uses it it the Combat Units now. Jackal's and grunt ultra's in halo reach can charge them up to do a powerful heat seeking attack, which is capable of knocking out energy shields instantly or temporarily disabling vehicles.
Quotes
"The trigger is soft — no feedback — there's no break that tells you when the overcharge is gonna kick in. First time I did it was by accident and it damn near sprained my wrist." -Anonymous UNSC Marine
"It's a damned ray gun — how come we don't have ray guns?" -Anonymous UNSC Marine
Version 1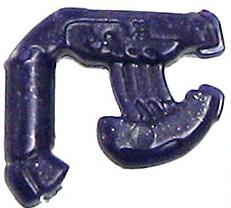 Version 2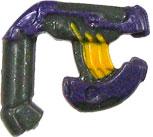 Trivia
This weapon is the Covenant equivelent of the Magnum.
---