M274 Ultra-Light All-Terrain Vehicle



MSR Price

$11.99

Pieces

77

Mini-Figures

1 green UNSC Spartan-II
1 blue Covenant Elite

Weapons

1 Sniper Rifle
1 Energy Sword

Vehicles

Mongoose
Shade(2010)

Item Number

96849

Release Year

2010
The Mongoose is a light vehicle. It can seat 1 (2 in the game). It's just like a ATV. This vehicle is a perfect scouting unit, but can flip over easily.
From Manufacturer
The UNSC Mongoose is the military's all-terrain light vehicle capable of battlefield reconnaissance and high-speed rapid assault maneuvers. A Covenant Elite attempts to eliminate the driver with its Turret – the Mongoose's small size and speed makes it a nearly impossible task. Ideal for children ages 8 and up!
Features
Buildable UNSC light reconnaissance vehicle
4 real-working wheels with detailed treads
Includes 1 UNSC Spartan-II mini-figurine with sniper rifle
Includes 1 Covenant Turret with 1 Covenant Elite mini-figure with Energy Sword
Quotes
"The M274 doesn't have a radio of its own, isn't equipped with GPS, it doesn't even have any gauges. The only piece of equipment more primitive is the crate it ships in." -Anonymous UNSC serviceman
"Speed is the only protection this vehicle provides; it is unarmored, noisy, and prone to roll-over. It demands a level of skill from its operator that is impossible to expect from the rank and file during combat conditions. Those not qualified as expert need not apply." -Anonymous UNSC serviceman
"[The M274] is pretty nimble for its size; add to that the fact that it can do ninety plus kilometers per hour over uneven terrain and you've got the ultimate commando hot rod." -Anonymous UNSC serviceman
Review Video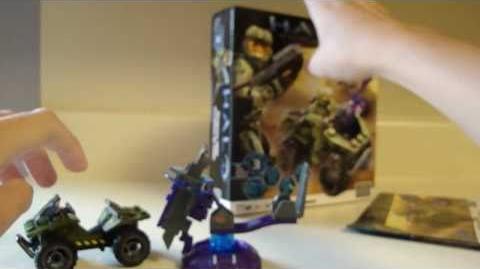 Photos
In Game Use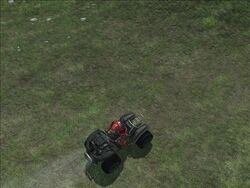 ---
Community content is available under
CC-BY-SA
unless otherwise noted.