---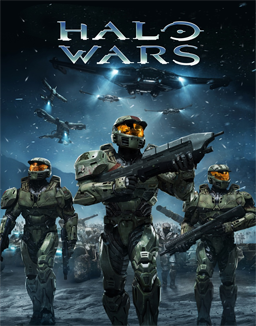 ---
This video game inspired Mega Bloks Halo (aka: Mega Bloks Halo Wars). It is a RTS (Real Time Strategy), unlike other Halo games. At first the Mega Bloks were only based on the Halo Wars game but then grew to all the other games.

Trivia
Halo Wars has 2 DLC add-ons. One add-on just has game types and the other has multiplayer maps.
Halo Wars has gamer pictures for download. They have images of the vehicles from Halo Wars.
A huge assortment of vehicles are released in Halo Wars such as AA vehicles and upgrades.
Halo Wars was the first game that does not take place in the year 2552, instead taking place 21 years earlier in 2531.
Exclusive Vehicles
Vulture
Rhino
Grizzly
Super Scarab
Cobra
Honor Guard Wraith
Exclusive Units
---
The success of the main Halo trilogy has spurred the creation of spin-offs. Halo Wars is a real-time strategy game developed by Ensemble Studios for the Xbox 360. Set in the year 2531, the game takes place 21 years prior to the events of Halo: Combat Evolved. According to Ensemble, much effort has been expended into developing a control scheme that is simple and does not have issues like those in other console strategy games. The game was announced at X06 and released in February and March 2009. Now Halo wars Is one of the most popular RTS Games on Xbox360
---
Photos

---
---
END OF ARTICLE
---